VTCT Level 3 A&P Knowledge of the Body Systems
Duration: Various- on demand
Price: £299
Entry requirement: n/a
Certification: VTCT Level 3 A&P KNOWLEDGE OF THE BODY SYSTEMS
Kit: n/a
Models: n/a
Brief overview:
This anatomy and physiology course- UV30434 VTCT Level 3 Award in Anatomical and Physiological Knowledge of Body Systems (QCF) is a qualification that has been specifically designed to give you knowledge and understanding of the main systems of the body.
This knowledge and understanding is embedded in many beauty and complementary therapy qualifications. The course is ideal for those wishing to further their career in Aesthetics or level 4 courses or advance beauty treatments.
This unit will allow you to gain knowledge of the anatomical structure and the physiological function of the body systems;
integumental
skeletal
circulatory
lymphatic
muscular
nervous
respiratory and digestive systems.
You will also investigate aspects of dermatology, microbiology and trichology related to this topic.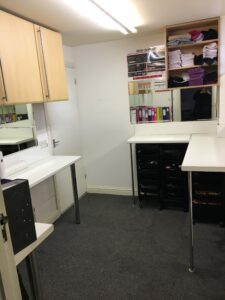 Take a look at this PDF if this course is for you, its shows you things you will learn on the anatomy and physiology course.
Test:
Complete your theory online before booking a one hour 1-2-1 live call. Once complete you can take your exam in our training centre.
There are two final examination papers (multiple choice) to test your knowledge which will take place on the final session.
A pass rate of 70% is required for both papers and you are required to complete a small assignment based on pathologies for your portfolio to be carried out at home.