My beauty treatment holiday prep for Paris
It's been a while since I've been on holiday. Our last trip was to Lapland in 2021, so this break in half term I was planning a little different.
We went away for a week to Paris, in France with the kids during half term. We travelled around a few different cities, sightseeing, travelling and wine tasting of course!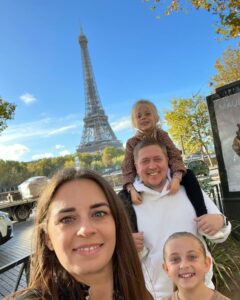 Beauty Treatment holiday perp can be overwhelming and seeing as it's been so long since my last one, I wanted to fully be relaxed, pampered and prepped for the week.
So how do I do it?
My essential treatments for going away are the following 
Waxing!

Manicures pedicures shellac

Lash lift and tint
Waxing
I regularly have my full leg, underarm, bikini, eyebrows and lip waxed. I tied this in with my regular appointments to suit this holiday. That may have meant moving appointments ever so slightly a few days here and there to get a good amount of time between treatments but also fit in with when I wanted it to be before my holiday.
I waxed around 3 to 4 days before my holiday with around six weeks since my last wax, a good amount of growth to get a good hair removal result but also enough time for my skin to go down after the waxing. My skin was silky smooth after three days ready for my holiday.
Manicures and pedicures
I do my own nails in CND PLEXI gel. Long-lasting three-week wear with CND Shellac on top, I opted for Kiss from a Rose in Cnd shellac, perfect red with a little bit of shimmer for Paris.
I opted for our CND callous removing pedicure. These are the most luxurious products and they smell amazing as some of you may know I still don't have my full sense of smell back since Covid, so these products really do pack a punch and I can get great scents from these. Pedicure also removes hard skin with a deep intense Kelis removing treatment and this is perfect for my long walks and my feet were fully prepped.
I also opted for shellac on my toes which I haven't done in such a long time but I honestly it's the best session of made and I've decided to continue with the shellac on my toes after. The high shine on the shellac on the toes really does show off when you've had a fresh Pedi. They look so shiny and glossy and really smooth pedicure with the hard skin removed and a really lovely massage I felt truly pampered for my holiday. 
Lashes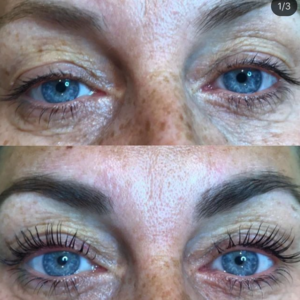 For anyone that knows me knows that I absolutely love low maintenance and easy quick options to wake up every day.
For travelling this was amazing having a lash lift and my lashes being longer and darker with my lash lift and tint. This made me be able to get up, not have to put on mascara and only having to literally put on concealer and lip-gloss or lipstick every day.
With two kids and driving round Europe made this really easy option and without a doubt probably my most important treatment.  Having all my waxing and my lashes done together it really did look like a fresh face.
Waxing from £8
CND PlexiGel £33
CND Callus Pedicure £41
Lash Lift and Tint £33
My next holiday to Mexico will be a slightly different prep and possibly some treatments while I'm there which I'm definitely blog about. If you're looking to go away don't forget to contact us about your holiday treatments.
Call 01708472727
Email [email protected]
Social (2) Havering Hair and Beauty Salon | Hornchurch | Facebook